It seems to be my pattern that I write a post whenever I am hunting for something - it could be sweater, bag, mascara or whatever.
So I am writing a post, this time, I am in search of the perfect wallet.
For many years, (11 years to be exact) I had only one wallet. As I mentioned before, I am a bag woman. Despite having a commitment issue when it comes to bags, I suppose I am more dedicated to one wallet.
That changed quickly when I decided to retire my beloved LV Vernis wallet.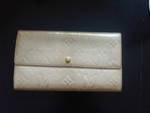 After using it for so long, obviously, it was time for this beauty to retire, not to mention there were wears and tears and some discoloration. It was very difficult to let go!
So she retired about a year ago. Since then, I have not been lucky with wallet. Is this karma for letting her retire?
What I look for from wallet seems pretty simple:
1) Must be a long wallet - I hate my paper money having crease from a folded wallet
2) Have a lot of card slots - my beloved LV actually had only two slots
3) Big space for coins
4) Plenty of compartments for receipts and others
See, it shouldn't be too hard to find a good wallet, right?
Wrong.
I was utterly, completely, totally wrong.
Why? So my hunt begins.
First up, the Marc Jacobs wallet. When I first saw it at Nordstrom, I fell in love with the color. It had the pinkish beige, zip-around with signature Marc Jacob buckle. Plenty of card slots, six separate compartments with coin pocket.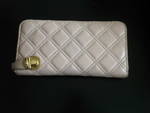 It seemed that I found the "one" already. It has everything that I wanted from a wallet. Plus I always fantasized about zip-around wallet.
For some reasons, I just did not like it. I don't know why, it never even grew on me. The design seemed little too casual and did not seem to match my personality or my bags I usually wear. And the zip-around. It always got stuck whenever I opened. I guess this was not meant to be.
Next up, the Chanel. Ah Chanel. My fave.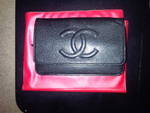 Weird thing about bags and wallets are, no matter how good they look, you will never know how much you end up liking it. I am a huge Chanel fan, I have several bags and shoes but  I was always hesitant of having Chanel wallets simply because it would look too matchy with my Chanel bag that I use everyday.
Then I suddenly realized, something beyond matchy matchy happened.
I found this wallet to be extremely unpractical to use. I was having such a hard time getting my money out whenever I went for my morning tea run, from the moment, I knew it was not going to work.
Already been devastated by retiring my beloved wallet, this was a huge disappointment.
By now, everyone must be thinking, why not just buy the same darn LV wallet since I loved it so much?
Since the time I had the wallet, it had been over a decade, I feel that I really grew up emotionally. The wallet signifies my old self and as much as I loved the wallet, I also want to grow out of it. I never thought I would think this deep with just a wallet!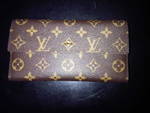 I ended up getting this wallet since I loved the old one so much (even though this is Monogram) but more card slots.
I used it for about six, seven months and I always found it annoying when the wallet falls whenever I opened it and the whole world can see the entire content of the wallet.  But I must admit I used this wallet for the longest out of all so far.
Lastly, giving another shot: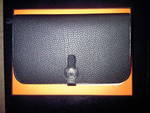 I finally went to the unthinkable. Hermes. I never imagined myself with Hermes wallet. It seems so grown-up and sophisticated. But I guess I am grownup. So why not? Let's give a shot.
This wallet seems more relaxed than any other wallets Hermes has - others seem too stiff for my personality. Also the wallet itself is bigger than any other wallets that I owned. It has a good amount of card slots and because of the leather - so soft- it allows to store more than I expected. So far, so good!
I really hope that now the search is over and this is the wallet that I can use for many many years to come.
Please note that everything I wrote in this post about wallets are strictly my own opinion. Obviously, everyone has different needs and wants from wallets.